Engineering jobs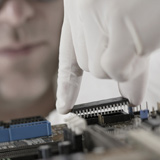 The Hays Engineering consultants developed a profound expertise in the technical industry. You can rely on their knowledge of the market to introduce you to the right opportunities in engineering.
No time to search? We get it. Just send us your CV and we'll review your career opportunities.
View all jobs
Links candidates specialism pages
Career advice right hand block
Career advice

Our resources cover everything from the initial search right up to salary negotiation.