Hays Talent Solutions
Resourcing your world of work intelligently
Whether it's driving more value from your flexible workforce or creating effective candidate attraction campaigns to improve access to talent, we believe intelligent workforce management powers business performance.
Developed over twenty years Hays Talent Solutions' expertise in Recruitment Process Outsourcing (RPO) and Managed Service Programs (MSP) deliver improved access to skills, considerable time and cost savings for organisations across the world.
Our international network of offices, including right here in Romania, means we understand local staffing complexities, without losing sight of businesses' wider objectives.
MSP – Managing temporary and contract workers Managed Service Programme, Managed Service Provision
Call it what you want. An MSP is when the sourcing, engagement and administration of 'non-permanent' resources and tasks is managed by a specialist external provider.
As your expert contingent workforce partner we bring the knowledge that will be your power. From benchmarking rates to ensure you're not paying too much to setting up best practice processes and checks that ensure your business accesses the right skills when they need them, compliantly.
RPO – Accessing the right people, at the right time
Access to talent holding your business back? Our Recruitment process outsourcing, or RPO solutions, combine art and science to evolve your recruitment processes to better meet your business needs. We become part of your team, working with your hiring managers and your brand to handle all things related to talent acquisition. Providing you with all the benefits and expertise of a company whose sole business is accessing the best talent.
This could cover all or just part of the recruitment life cycle, supporting you where and when you need it with innovative time saving processes, tools, techniques and technology.
Our six stage framework for RPO: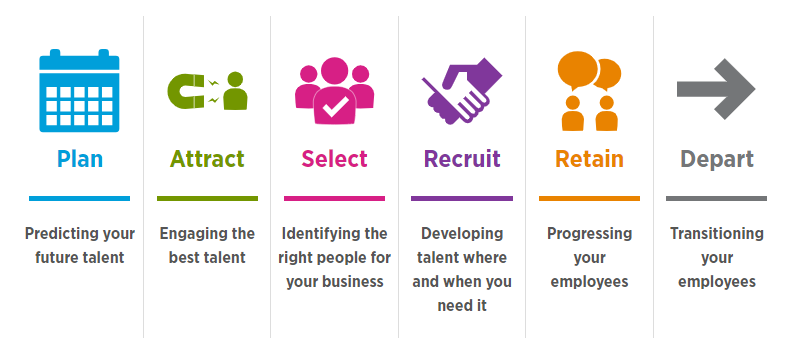 For more information on our workforce management solutions visit our global Hays Talent Solutions website.
WHY HAYS?