Recruitment Process Outsourcing

Recruitment process outsourcing (
RPO) is one of the complex solutions for internal recruitment where you transfer to an external supplier all or individual stages of the recruitment process for permanent positions.
With Hays RPO all your permanent recruitment needs are met by our team of experts, who become an extended part of your team, working with your hiring managers, under your brand, within your culture, to handle all activities related to talent acquisition.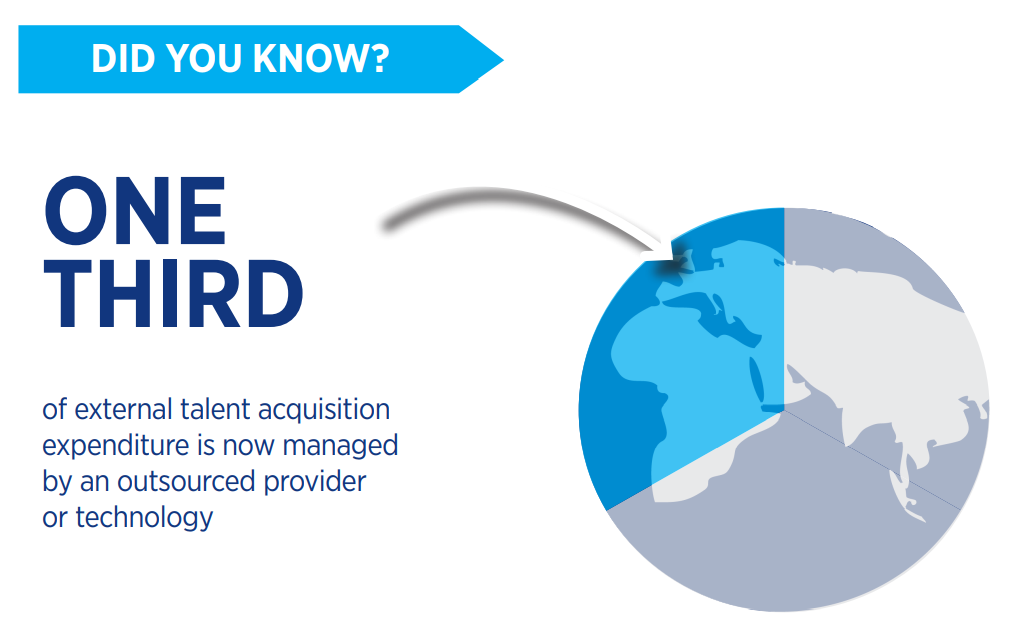 The Hays RPO project is variable and tailored to your needs - whether you need to strengthen your HR department with one experienced recruiter, or you will have a massive recruitment and you will use the entire external talent acquisition team.
With 7 years of experience in recruitment and talent advisory, we know how intensely locations, salary costs and talent availability compete to attract investment. Our initial support focuses on the activities that will offer you our large expertise, knowledge and scale while allowing you to move to a more flexible performance-based costing model.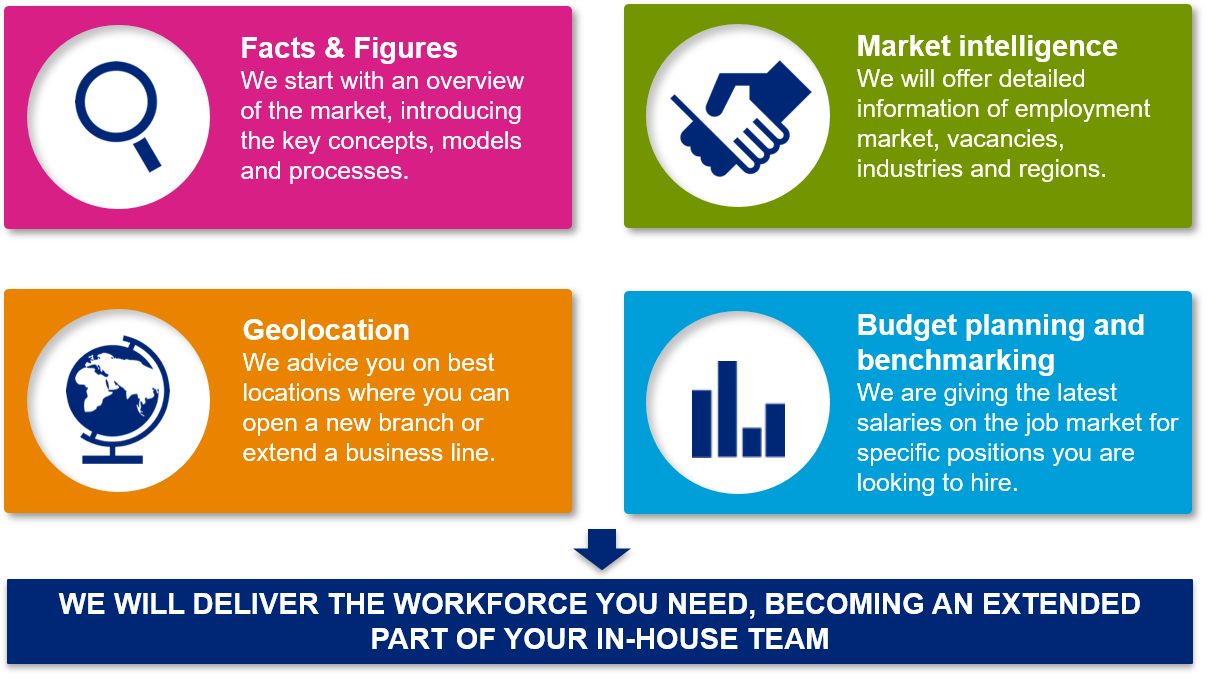 RPO BENEFITS
An RPO service improves the effectiveness of the recruitment process and ultimately the organisation's productivity by attracting and engaging more of the right talent. Proactive talent pooling and improved selection decreases the number of 'empty seats' in revenue generating roles, reduces new hire attrition through improved cultural matching, improves retention rates and increases productivity and revenue through better performing staff. And it of course offers a
better experience for both managers and candidates in terms of consistency and quality.
Improving efficiency

A specialist RPO provider introduces external expertise and best practice, new tools and techniques and the latest technology. They can also leverage their scalable infrastructure for further advantages. In addition, automated processes can improve the productivity of recruiters and therefore reduce cost by up to 30%. Meanwhile advanced talent pooling, online selection and streamlined assessment scheduling can reduce time to hire by 30-40%.
Cost savings

While the primary focus is on attracting and engaging talent a progressive RPO service will still deliver cost savings against your current costs. These include:
• Staff costs – Through improved productivity and transfer from fixed to variable cost, an RPO service provides a scalable solution to cost effectively match peaks and troughs in hiring volumes
• Total external fees – An increase in internal, referral and direct hiring can save up to 50% in total fees paid
• Advertising costs – Saved through consolidated procurement and access to bulk purchasing agreements

6 STEPS OF THE PROJECT

Are you thinking to open a new branch in Romania, scale-up a specific business segment or expand your existing workforce? Everything starts with a perfect planning which can be done together with experts.
Our services
Visit our Enterprise Solution website to learn more: