CAREER TRANSITION - OUTPLACEMENT

HELP YOUR EMPLOYEES THROUGH CHANGING TIMES


Hays Career Transition Program is an outplacement service which helps companies front organisational changes quickly and professionally - a perfect solution for those who are planning personnel reductions, reorganizations, mergers and acquisitions and seeking solutions to support positive change management. The main goal of the program is to provide real support to the redundant employees in finding their way on the labor market and managing their further professional career.
BENEFICIARIES OF THE PROGRAM
We offer dedicated Career Transition programs to employees with different seniority levels: specialists, experts, managers and executive.

YOUR BENEFITS
• Internal & external brand protection
• Employee exit - related costs optimization

GENERAL STRUCTURE OF CAREER TRANSITION PROGRAM

MODULE 1 - CAREER PLAN
The aim of those initial meetings is to do a professional analysis and offer career consulting.
During this session we will discuss the following topics:
Participant's job experience and qualifications
Participant's skills, motivation and preferences, which will affect the choice of a career path
Participant's strengths and areas for development (competency gaps) defined
Participant's goals and a detailed action plan to attain them formulated
MODULE 2 - PERSONAL BRANDING
The aim of this workshop is to support the candidate in designing best profiles for specific online platforms.
During this session we will offer:
Support in preparing professional application documents (CV, cover letter) in Romanian / English
Support in preparing professional profiles in leading professional networking services (LinkedIn, etc.)
Assistance in gathering and choosing referring contacts and reference letters
Suggestions of sectors, jobs, companies that might be of interest to the participant
The aim of the workshop for job interview simulation is to discover strengths and areas for development in the participant's presentation.
During this session we will:
Arrange and hold a simulated job interview with a Hays consultant specialized in the participant's professional area
Offer feedback for the participant following the interview – strengths and areas for development in the participant's self presentation discussed, practical tips, extra practice of some interview elements
WHY TO CHOOSE HAYS?

We have more than 50 years of experience at global level and extensive local knowledge about the labor market in Romania - we have been operating in the field of recruitment for 7 years. Every year several thousand candidates find their dream job thanks to Hays consultants. We really support program participants by sharing our knowledge about a given sector, position and they can benefit from our extensive contacts.
Waiting your e-mail at
iacob@hays.ro
and our expert will get in contact.
Contactați-ne

Sunați-ne și un consultant Hays va răspunde cerințelor dvs. de recrutare.
WHY HAYS?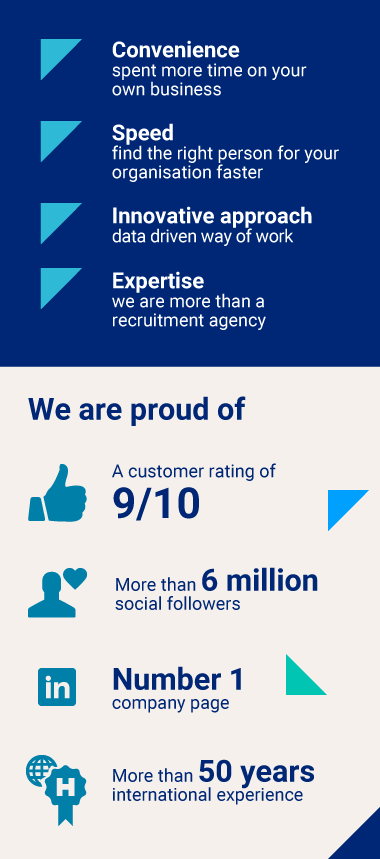 Sfaturi de angajare

Extindeți-vă echipa și valorificați-i talentul pe baza acestor îndrumări pentru angajare.